A Flexible Intermediate Bulk Container or "FIBC" is an industrial packaging product made from woven polypropylene (plastic) fabric.The fabric components are sewn to form the shape of a large bag.The purpose of the bag is to store and transport dry flowable products such as sand, resin, flour, and cement. FIBCs can be designed to carry loads up to 5,000lbs!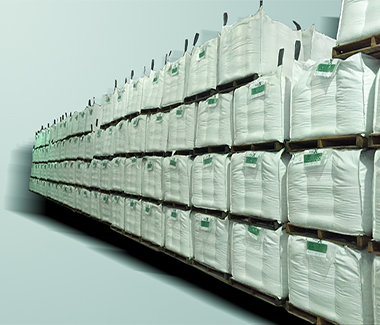 Big bags advantags in a glance:
Highly cost-effective packaging

Easy to handle – optimises your clients' logistics

Fully comply with strict hygiene standards for food and pharma applications

Safe to carry up to a thousand times its own weight

No need for secondary packaging

Low weight, minimal space – save on warehousing

Printed bags as mobile promotion and/or mention essential product information

Help to minimise waste flows

Recycling and reconditioning

Big bags are customisable to your specific requirements
A GENERAL OVERVIEW OF THE BULK BAG / FIBC MANUFACTURING PROCESS:
Extrusion:

Here the mix of virgin polypropylene granules, ultra violet inhibitor, calcium carbonate, and sometimes color pigment are being melted and converted into tapes in an extrusion plant. At the end of the extrusion line these tapes are wound on bobbins of required a size. This is the first stage of process which determines the tensile strength of the tape.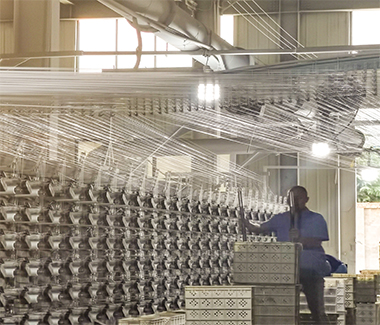 Weaving
Extruded tape bobbins are loaded in the circular/tubular weaving loom or setup for the flat (Sulzer) loom. Here the tapes will be woven into fabric of a required specification and size and will be wound in roll form. These woven fabrics are used not only for the body of the FIBC, but also the fill and discharge components.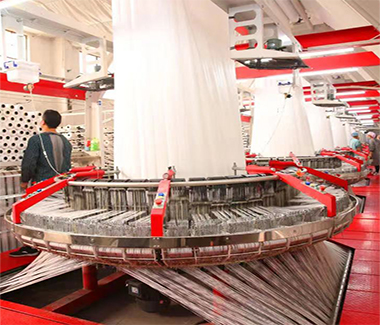 Lamination/Coating
Polypropylene fabric is laminated with a semi-clear PP film that is bonded to the woven material to create a moisture barrier. This is an optional process as per the requirement of the customer.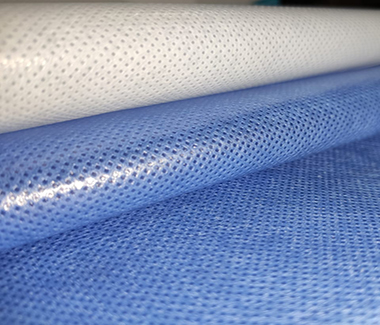 Cutting

The fabric in rolls is run through an automatic cutting machine and is cut to a specific size. This automatic process is adopted to get better accuracy in cut size.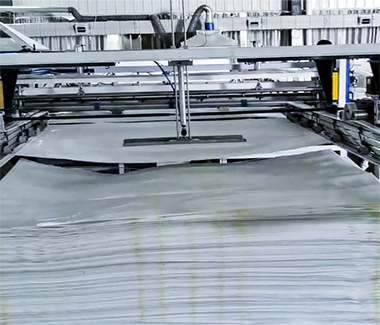 Printing:
The body fabric panels are then fed into a printing machine to make a printing impression on the fabric.
Webbing
Heavier polypropylene tapes along with multifilament thread are woven into webbing which forms the lift loops of the bulk bag.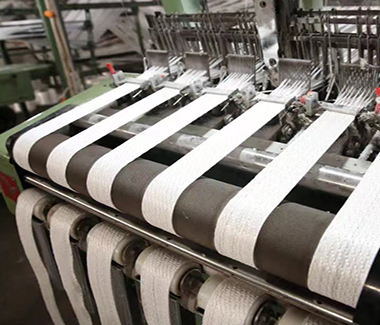 Sewing

All the components used to manufacture the bulk bag are brought together. The gathered parts are assembled to form an FIBC or bulk bag by highly skilled and trained laborers under the supervision of technically qualified supervisors.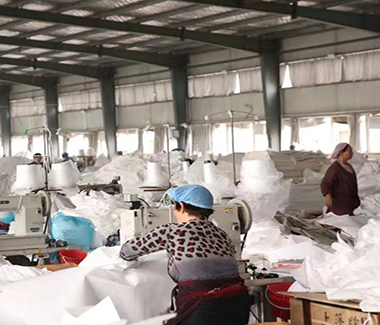 Packing and store

After the bags are produced, inspected, and tested, they are compressed with the help of a press and neatly packed as per the requirement of the customer.
Once the bags are baled/palletized, they are immediately shifted to a clean storage room.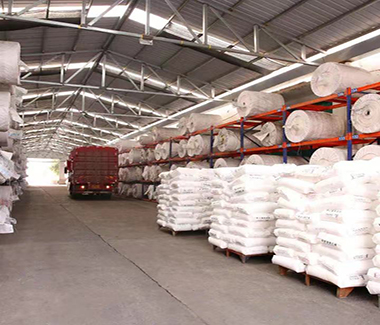 As a professional manufacturer, we supply Bulk bag, Big bag fabric, FIBC Bag accessories.
Please feel free to contact us if you are interested in. We will be very glad to be your reliable partner in your bulk bad business.